Grande Guide eBook Series
These series of guides were Eloqua's top viewed assets with some having over 100,000 views. A rebranding and content refresh in 2013 improved their use in demand generation campaigns. The new design included highlighted icons and larger headlines to distinguish one from another.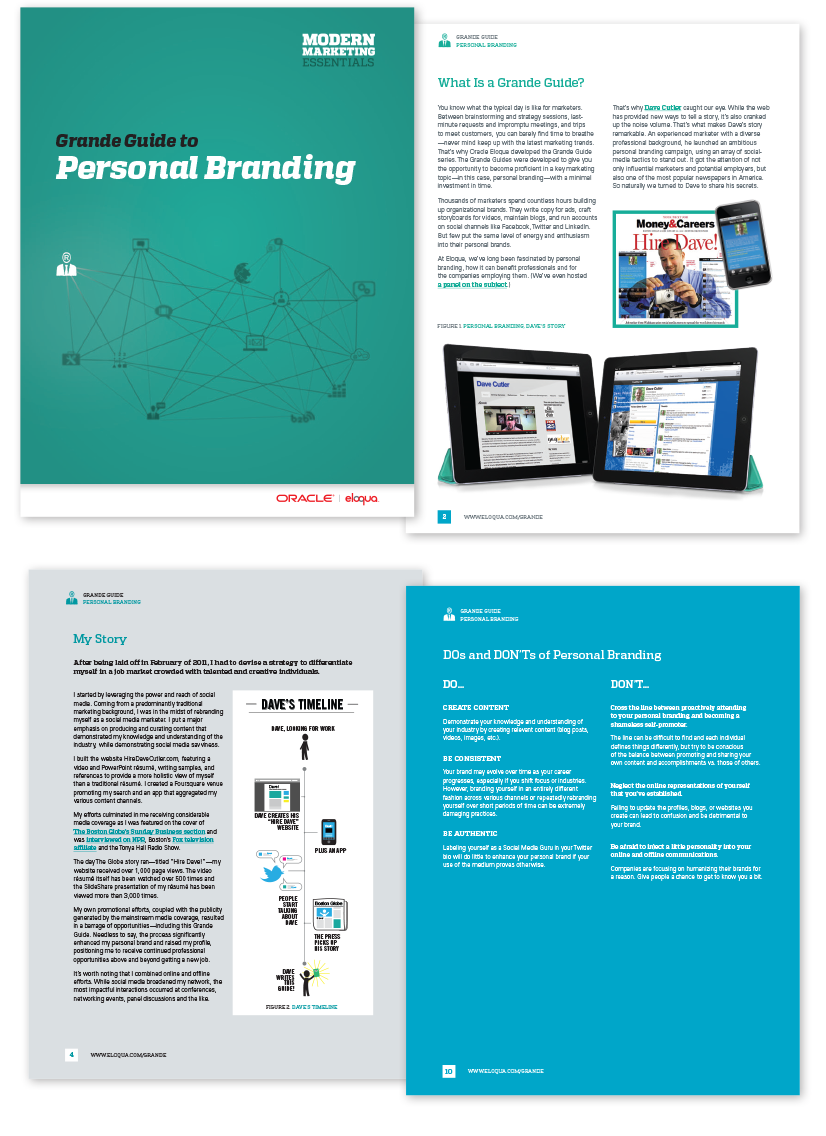 Marketing Automation Simplified eBook
This illustrated eBook breaks down the complex solution of Marketing Automation into basic and understandable principles to apply. It shows how technology can help companies bridge gaps in their marketing programs and engage with their customers in more meaningful ways.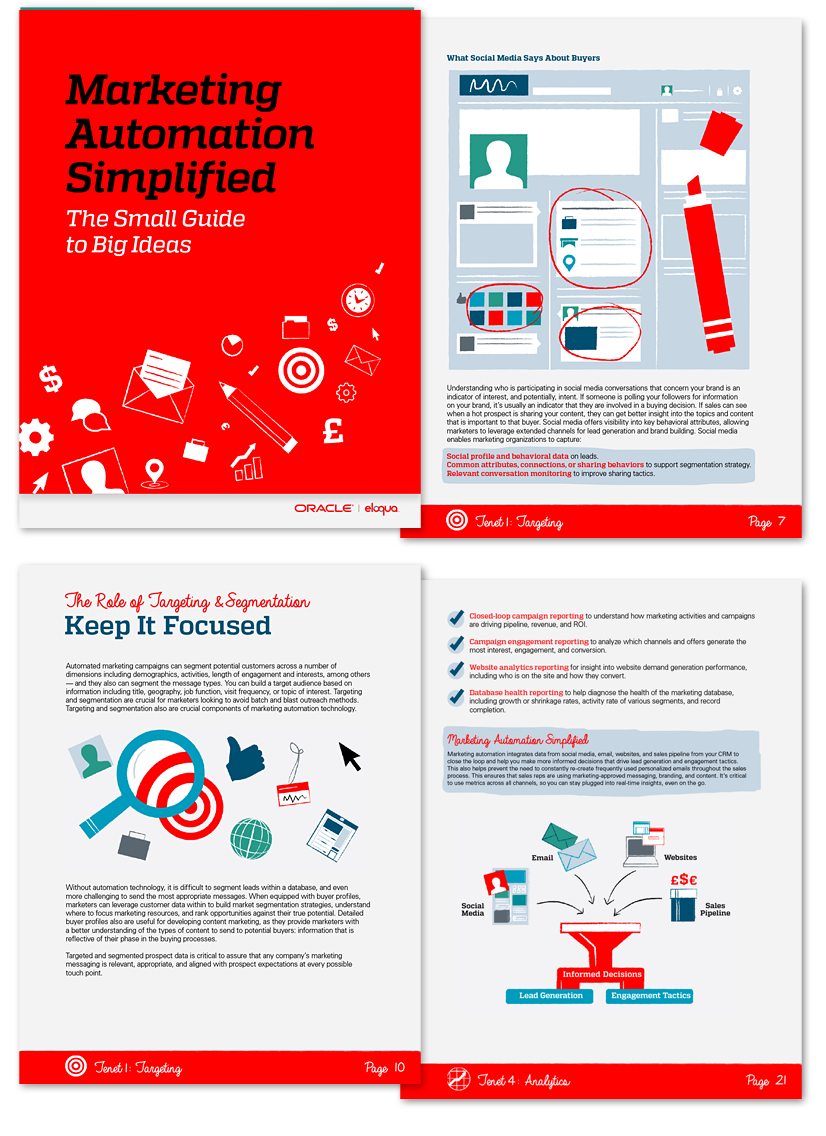 5 Tenets 
of 
Modern Marketing Download Sheets
The 5 Tenets are five foundational concepts within Modern Marketing. The 5 Tenet sheets were educational tools to review the principles and to question your marketing department's status quo. These were used for a 6-drop, demand-generation campaign as the offer and later as gated web downloads. The campaign was the most successful demand generation effort for Eloqua in 2013. The covers were designed to work at lettersize and as small thumbnail images within emails and landing pages .

Modern Marketing Scorecard — Web Feature
An interactive scorecard where a visitor rate how they think their marketing is performing according to the 5 Tenets of Modern Marketing. After submitting the form, users could download the research study 
Defining The Modern Marketer: From Real to Ideal
 published B2B Magazine and see how their self-evaluation compares to the
556 respondents in the study.